GOURMANDE in OSAKA
A Japanese meal with tai no kabuto ni as a main.
Yes, kabuto means helmet, and the resemblance is clear. Well think about those samurai helmets that everybody wears to ride a bicycle in Japan… er, no, but that's this type with 2 ear flaps :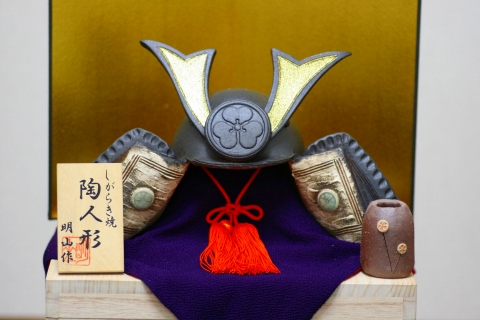 source :blog from the place where they make them (click here) . Visit the page for more details. They are display models for Little Boy Festival in May.
That's an economical dish as they sell fish heads cheaply. And they sell them ready for this dish. I mean the scales are grated (roughly), and it is split in two. Well veggie readers (I doubt you're still here) sorry for the view. But for us that eat animals, it's better to avoid wastes. That said I would eat fish heads anyway. Because there is a lot of flesh in it, and it is of finer…
View original post 171 more words